also: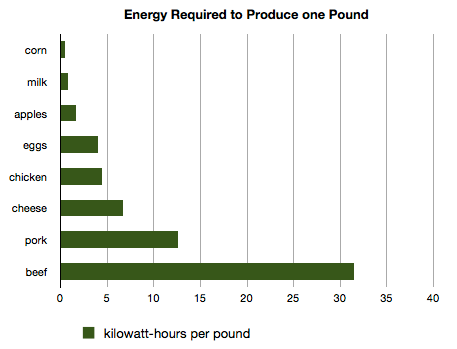 and I really like this one:
and:
Think of all the other benefits too.  People who are vegetarian have much better blood circulation and hence enjoy many health benefits including better sex.
Also, people who do not eat animal flesh are much less prone to kill other beings meaning our planet would be a substantially more peaceful place without all the killing vibes.
As a surreal endnote, the day after I made this post here is an article that appeared in the news:
USDA buys meat to help drought-stricken farmers
WASHINGTON (AP) — The government will buy up to $170 million of pork, lamb, chicken and catfish to help drought-stricken farmers, the White House said Monday as President Barack Obama brought his re-election campaign to rural voters in Iowa.

…